Amafengu Women Agricultural Co-op
August is women's month. A month to pay tribute to the achievements of our women and the major role that every single woman, regardless of their race or religion plays in our society.
All around us we find women who plays a significant role in our society. Women who create positive change and participate in community development efforts. In a small village, called Wittekleibosch, a group of women led by Lulu Banzana, started a project by planting vegetables for their own families in order to alleviate poverty and to be self-reliant. The Amamfengu Women Agricultural Coop (AWACO) came up with the idea of forming a Co-op so that the whole community which is made up of youth and pensioners who are mostly unemployed, could benefit.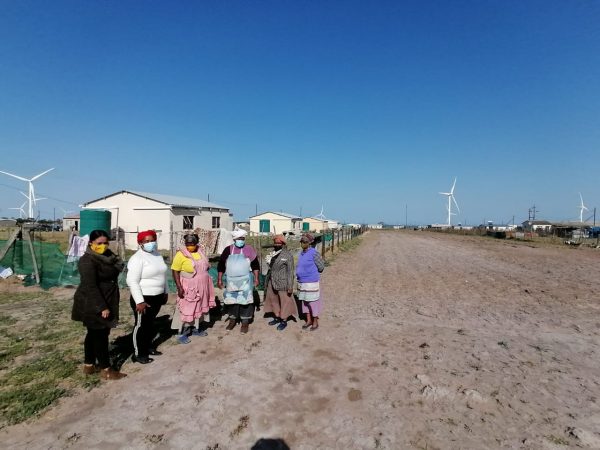 Charein Coenraad from The Co-op Community Trust with Amamfengu Women Agricultural Co-op
Community Collaboration
The members of the Co-op approached the community and came into an agreement to combine their backyards and managed to acquire a big land of about 4 hectares to utilize for the purpose of planting vegetables.
The Co-op Community Trust fully support this initiative, for women using their personal assets (knowledge and skills), and the assets of the community (land) to develop their community and contribute to alleviating poverty.
These women are the perfect example of showing others, the more you give, the more you receive. Their positive spirit and passion can inspire others to make a difference in their communities, and they light the path for our younger generation to do the same.
Margaret Mead once said: "Never doubt that a small group of thoughtful, committed citizens can change the world. Indeed, it is the only thing that ever has." – Margaret Mead.
So, during the month of August, let's take a moment and pay tribute to our unsung heroes, and celebrate the strength and resilience of women and their contribution they make in our society and country.